BikeMe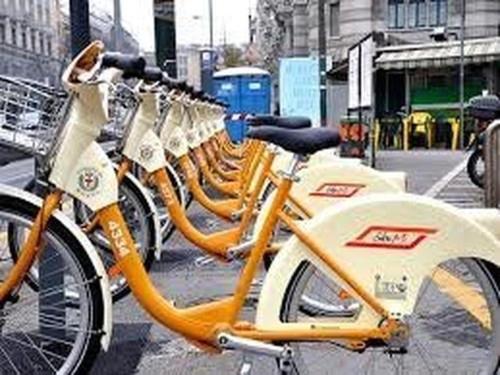 BikeMi
is Milan's Bike Sharing service, a real public bicycle transport system to be used for short trips.
The first 30 minutes of each use are free for traditional bikes, while the following minutes are charged according to the arranged rates.
http://www.bikemi.com/en/homepage.aspx
Mobike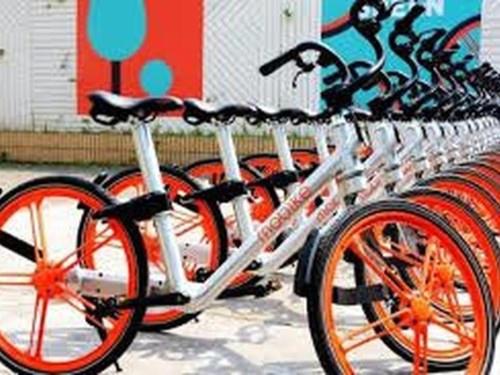 Another free floating bike sharing is in town! 
If you want to try it just download the app and ride the orange bike for 0,50? every 30 minutes.
    
Share'ngo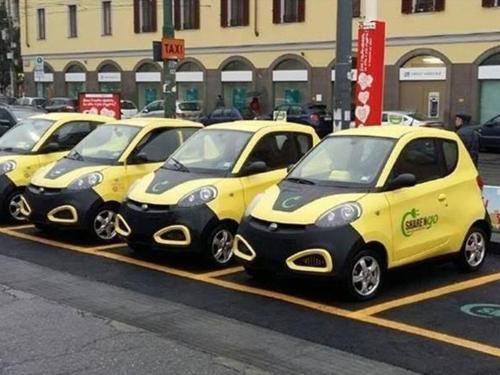 eCooltra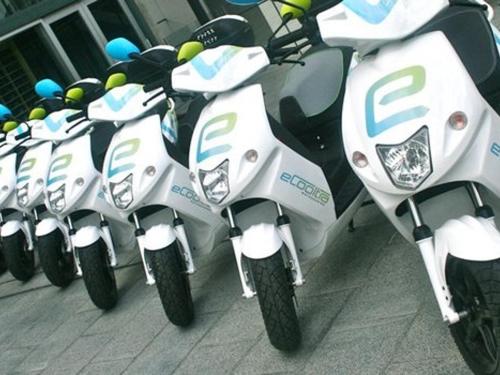 Download the app select your nearest eCooltra and book it. For your trip you have 2 helmets, berets and hygiene wipes and 2 USB ports that allow you to charge your mobile phone while you travel around your city.
Lower your eCooltra from the easel, press the Start / Stop button and enjoy the largest fleet of electric motorcycles in Europe.
You have 15 free minutes to get to your eCooltra.
To be part of eCooltra you do not have to pay subscription or maintenance fees. You just need your ID, your driving license and your credit / debit card.
Free In the LTZ and in Area C
https://www.ecooltra.com/it/
Car2go
Sign up and drive.
With the car2go app you see immediately which cars are available nearby. Choose one and reserve it up to 20 minutes before departure.
Use your car2go app to start your rental.
You can park your car2go for free on every public parking lot within the car2go home area. Private and corporate parking lots are taboo for car2gos.
Free In the LTZ and in Area C
http://www.car2go.com/IT/en/milano/
Enjoy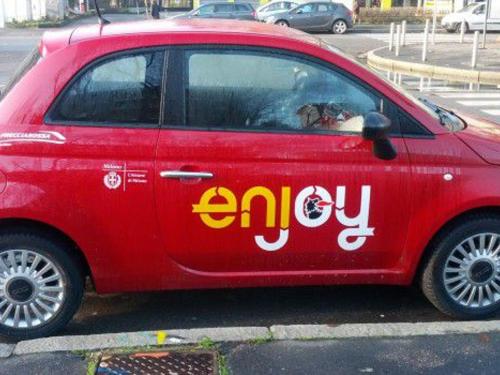 Download the app find the nearest vehicle, you simply look at the map and see what's available nearby and take it.
Tank less than 30% full? Top it up, Enjoy is paying!
Reached your destination?
You can park Enjoy vehicles wherever allowed within the coverage area and use the reserved parking areas that you find while traveling around the city.
Free In the LTZ and in Area C
DriveNow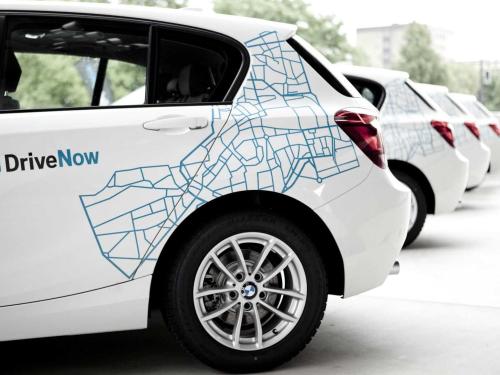 Register online for a once-only registration fee of 29?
Download the app for free and use it to:
? Find a car nearby
? Reserve the car 15 minutes for free
? Open the car with one click
? Close the car at the end of your drive
With DriveNow you always drive stylish and full-optional cars.: Bluetooth, parking assistance, Air conditioning and Radio/AUX/CD player.
Free In the LTZ and in Area C
http://www.de.drive-now.com/en/#